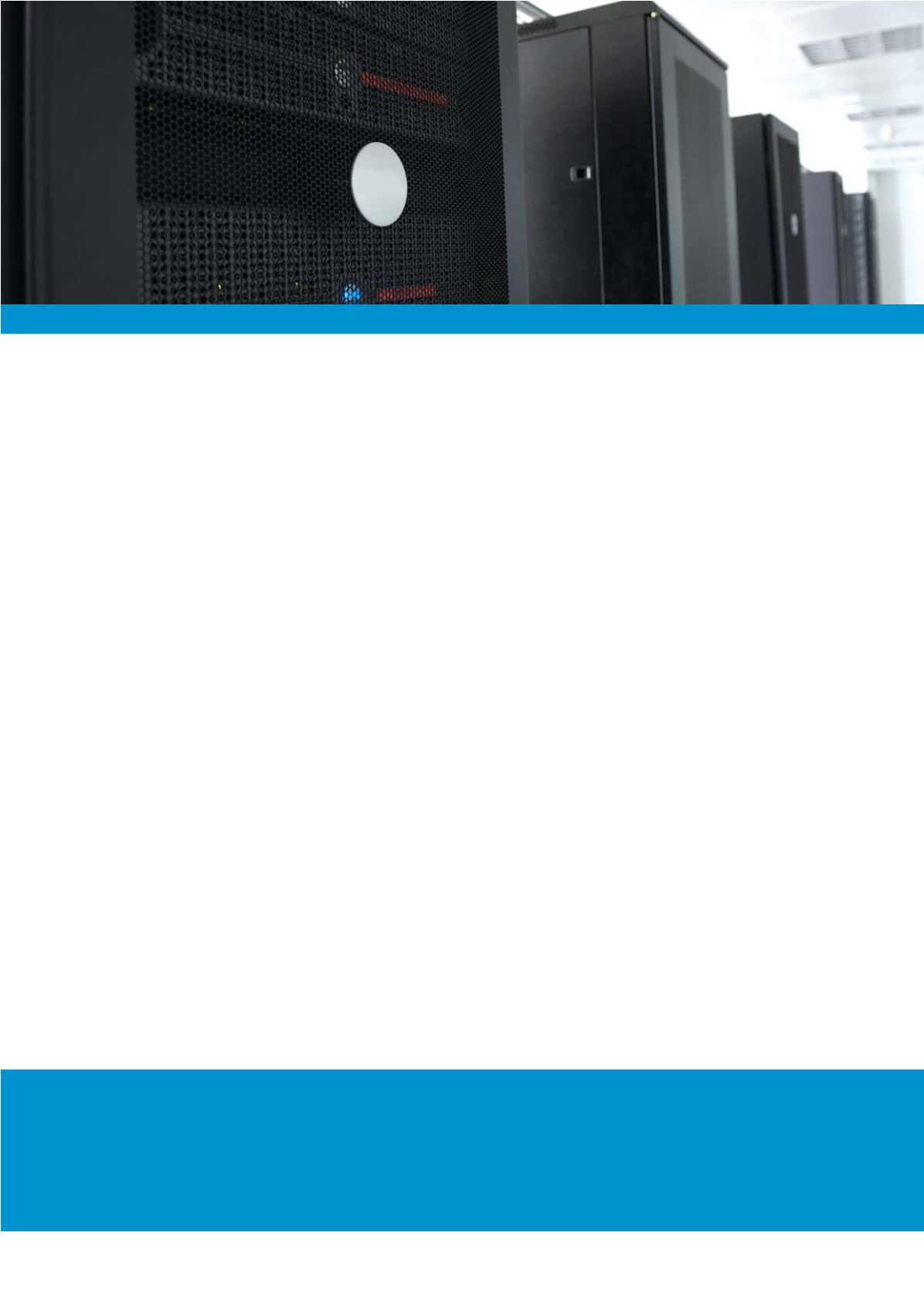 Backup as a Service (BaaS) is a managed solution
that delivers onsite hardware and connectivity,
along with offsite data storage and replication.
As a cost effective, secure and scalable solution,
BaaS uses proven technology to provide a step-
up on traditional physical media solutions. BaaS
offers access to a range of onsite hardware and
connectivity types to cater for any volume of data
when you need it and as you use it.
Why BaaS?
•
Funded as an operational expense rather than
being a capital expense
•
Reduced management and operational overheads
for your business
•
Increased reliability of backups
•
Improved data recovery time versus tape solutions
•
Easily deployed alongside existing tape
infrastructures
•
Lower Total Cost of Ownership (TCO)
•
Supported on-site hardware, network connectivity
and off-site data storage
•
One predictable monthly cost for the entire service
•
Utilises proven high-quality hardware appliances
•
Backups are validated to ensure data integrity
How can we help?
As a regional organisation, we consider ourselves
experts in the field of effective remote site backups.
Geraldton Data Centre not only understands
the need and importance of ensuring all of your
data is safe and secure, but that the solution is
comprehensive and cost effective.
We ensure that the recommended solution
incorporates your level of speed connections so
that they can be utilised to move data offsite for
additional security. When the data needs to be
restored, it is executed in a time efficient manner in
order to have your network and data fully functional
and usable on your production environment.
Geraldton Data Centre can also provide:
•
Monthly storage of replicated business data
•
Installation and configuration of the primary
backup server and replacement backup software
•
Provision of virtual environment for data
restoration purposes
•
Configuration of backups for replication between
client sites and our data centres
•
Supply, installation and configuration of appliances
to meet your data backup and storage needs
•
Specification and installation of appropriate
network connectivity between your site and our
data centres
•
All data can be backed up and replicated to
multiple data centre locations in Western Australia
with a minimum 400km being the physical point
of separation
Backup as a Service (BaaS)
Backing up your data is one thing to do, but can you be sure that the
data you value is actually able to be recovered?
When did you last check?
When it goes off site where is it housed and how do you get it back?
10